NUTRIFUSION
®
THE DIFFERENCE IS
NATURAL
Our products stabilize the natural vitamins and minerals from fruits and vegetables so food processors can enhance the nutritional profile of their products with non-GMO ingredients.
To learn more, select your industry…
As Seen In
WHAT WE DO
NutriFusion® works with food manufacturing companies to enhance processed foods that now dominate the modern human diet.
We source first grade, fresh, high quality fruits and vegetables. We then create a product in powder form full of the nutrients from fresh fruits and vegetables. The powder can then be added to processed foods, beverages and supplements. It's that simple.
By incorporating NutriFusion's micronutrient-rich powders in processed foods, food companies can offer a superior product vs. using synthetically derived vitamins that do not contain essential micronutrients.
Easily Increase Nutrition With Our
Plant-Based Ingredients
We use whole, fresh, non-GMO fruits and vegetables.
EVERYTHING YOU NEED
The GrandFusion® R&D resource kit is crucial for any scientist or technologist evaluating our GrandFusion® products. The resource kit provides you with all the basic documentation on the R&D science behind our products. Below is a list of what's included:
GrandFusion General Specifications
Heat Durability and Thermal Stability Study
Preservation of Phytonutrients Study
Shelf Life Stability Study
Information Deck for your Marketing Team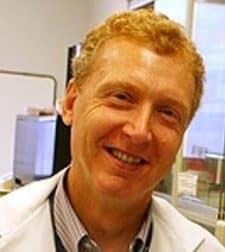 Mark Kindy, PHD, FAHA
Research focuses on inflammation in neurological and neurodegenerative disorders. In addition, research is interested in cancer, cardiovascular disease, inflammatory diseases and epigenetic effects.
Dietary supplementation of GrandFusion® mitigates cerebral ischemia-induced neuronal damage and attenuates inflammation. Nutritional Neuroscience (Published, 2016)
The study demonstrated the neuroprotective effect of a diet rich in nutrients from fruits and vegetables that contain anti-oxidant and anti-inflammatory against the impact of cerebral ischemia and reperfusion injury (stroke).
Daily supplementation with GrandFusion® improves memory and learning in aged rats. Aging(Published, 2017)
The effect of GrandFusion extracts on the improvement of memory and learning was significant and would appear to alter antioxidant enzymes, signaling pathways and additional mechanisms to improve the aging process. The studies further supported the recommendation of USDA for the consumption of nutrients from fruits and vegetables to improve healthy aging.
The effect of diet on improved endurance in male C57BL/6 mice. Molecular Nutrition and Food Research (Published, 2017)
The consumption of plant based nutrition (fruits and vegetables) helps to maintain physical activity and improves endurance. These results of this study demonstrate that GrandFusion diets enhance exercise endurance and improve physical outcomes that are mediated by improving energy production.
Reduced neuroinflammation and improved functional recovery after traumatic brain injury by diet supplementation in mice. Journal of Neurotrauma (Published, 2017)
Recent studies suggest that nutrition plays a critical role in improving the outcome from traumatic brain injury (TBI) in both civilians and military personnel.  This studied showed that a diet enriched in nutrients from fruits and vegetables improved recovery from TBI in the controlled cortical impact rodent model.  Results demonstrated that mice fed the diets had improved activity, reduced injury, and reduced inflammation.  These data suggest that consumption of diets enriched in plant based nutrition (fruits and vegetables) either naturally or through powdered form can provide protection from the detrimental effects of TBI.