NUTRIFUSION
®
THE DIFFERENCE IS
NATURAL
Our products stabilize the natural vitamins and minerals from fruits and vegetables so food processors can enhance the nutritional profile of their products with non-GMO ingredients.
To learn more, select your industry…
As Seen In
Easily Increase Nutrition With Our
Plant-Based Ingredients
We use whole, fresh, non-GMO fruits and vegetables.
WHAT WE DO
NutriFusion® works with food manufacturing companies to enhance processed foods that now dominate the modern human diet.
We source first grade, fresh, high quality fruits and vegetables. We then create a product in powder form full of the nutrients from fresh fruits and vegetables. The powder can then be added to processed foods, beverages and supplements. It's that simple.
By incorporating NutriFusion's micronutrient-rich powders in processed foods, food companies can offer a superior product vs. using synthetically derived vitamins that do not contain essential micronutrients.
FEATURED POSTS OF THE MONTH
INTERESTED IN THE GRANDFUSION® R&D RESOURCE KIT?
The GrandFusion® R&D resource kit is crucial for any scientist or technologist evaluating our GrandFusion® products. The resource kit provides you with all the basic documentation on the R&D science behind our products. Below is a list of what's included:
GrandFusion General Specifications
Heat Durability and Thermal Stability Study
Preservation of Phytonutrients Study
Shelf Life Stability Study
Information Deck for your Marketing Team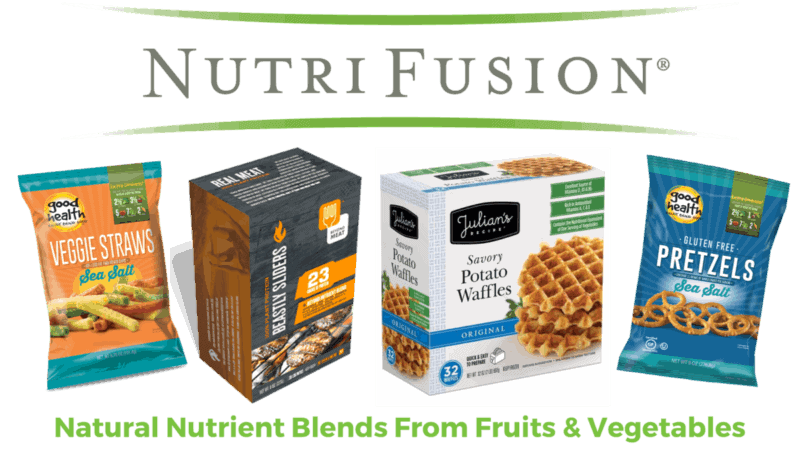 STAY IN THE LOOP
Sign up to receive monthly news and updates from us.