Better for You and Your Customers
Squeaky Clean Label
Simple Ingredient Statement (no chemicals)
Functional Health Benefit of Natural Vitamins
Easy to formulate.
No costly reformulations (no impact on taste, flavor, pallet feel, etc.)
Excellent Bioavailability and Bioabsorption.
Rich in Antioxidants
Highly concentrated- 450 mgs will provide 100% of the DV.
Real Food Nutrition, synthetic free!
Research to support all claims
Excellent Source of Vitamin A, C, D, E, B1, B2, B3, B5, B6, B7, B9, etc.
Rich in Antioxidants (Vitamins A, C, and E)
Nutritional Equivalent of 1 – 2 Servings of Vegetables/Fruits
Made with Real Fruits and Vegetables
Real Food.  Real Nutrition.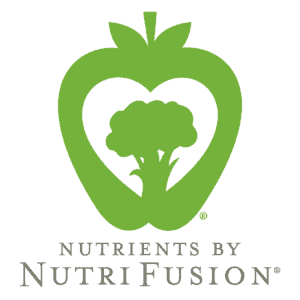 Real Food Vitamins for Private Label
Private Label Market Stats
Private Label Manufacturer's Association (PLMA) reports another year of strong earnings for private label brands with over $60 billion spent by consumers in 2018. The rate of growth is what's staggering as private label consumer brands continue to grow at a rate of over 9%. Brands looking to challenge the new healthy food category are looking for ways to differentiate and stand out from the crowd. Instead of investing in large marketing campaigns, private label brands are looking for innovative ingredients to attract health-conscious consumers.
Research continues to show the importance of vitamins and minerals for overall health. GrandFusion® vitamins help food, beverage, and supplement processors create the private label products of tomorrow that so many consumers are demanding.
Go With GrandFusion® Vitamins
GrandFusion® nutrient-dense fruit and veggie powders are able to withstand a wide variety of manufacturing processes, making it so much easier for processors to add plant-based vitamins and minerals to their products. How do GrandFusion® vitamins and minerals survive robust processing? Proprietary technology enables NutriFusion® to stabilize and concentrate the naturally occurring vitamins and minerals in fruits and vegetables. By adding the right amount of GrandFusion® to your products, you can easily make important claims like Excellent Source, Rich in Antioxidants, and the Nutritional Equivalent of Servings of Vegetables or Fruits.
Highly Concentrated = Ease of Use
GrandFusion® is highly concentrated making it a natural standout for formulators and product developers. GrandFusion is easy to add in to existing recipes saving costly reformulation. Additionally, GrandFusion® has no impact on taste, flavor, pallet feel, texture, etc.
Formulation Ideas
Nutritional Snack and Meal Bars with Natural Vitamins
Chips and Veggies Straws with GrandFusion®
Microwavable Products for the "Better-for-You" Consumers
Easy to Prepare Soups with GrandFusion® Vitamins and Minerals for Immune Support
Works with almost any private label food, beverage, or supplement application
Download the GrandFusion® Product Kit
Our GrandFusion® Product Kit includes the following:
GrandFusion® Product Specifications (NF-2769, NF-2771, NF-2770, NF-2782, NF-82333, NF-2131 B ComplexNF-D3, and more!)
GrandFusion® Product Information Slides for Product Development
Download GrandFusion® Resource Kit
Contact Us For Custom Blends
Looking for something different?
Are you looking for something a little different than the blends above? Our R&D team can work with you to develop a custom blend that fits perfectly with your consumer packaged food products. Reach out to learn more about how we can help you build your own custom premix with the specific vitamins, minerals, fruits, and vegetables that you want.