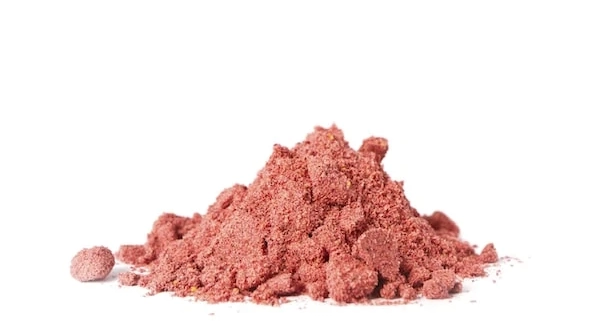 Fruit Powder Industry Expected to Grow to $23.96 Billion by 2025
Fruits contain concentrated amounts of plant-based vitamins and minerals. They also contain high amounts of fiber and antioxidants. Consumption of fruits is beneficial to the body but not everyone loves eating them. People also have to consume a lot of fruits to get the health benefits that your body needs. This is where fruit powders come in. The fruit powder industry is expected to grow to $23.96 billion by 2015 according to Hexa Research. Fruit powders have a positive outlook specifically in the nutraceutical industry as many consumers are looking for ways to supplement their nutrition using natural food products.
Rising Awareness to Healthy Food Ingredients
There is a rising awareness for consuming healthy food ingredients. Fruit powders contain important micronutrients such as vitamins and minerals. They also contain high amounts of amino acids. Aside from the rising awareness of healthy food ingredients, fast-paced lifestyles have also inclined people to opt for convenience without sacrificing the nutritional content of their food. This grab-n-go mentality is fueling the demand for fruit powder worldwide.
Preventive Healthcare Is Another Driving Force
Another driving force of the nutraceuticals industry is healthcare. Organizations are developing measures for preventing cancer and other chronic diseases. Fruit powders contain high amounts of antioxidants that have been proven to help reduce the risk of cancer progression. It is no wonder why those in the healthcare industry are also using fruit powders to develop products for preventive health care.
Studies show that the intake of more fruits and vegetables can help prevent gastrointestinal tract cancer. According to the World Health Organization (WHO), low intake of fruits can increase the risk of stomach cancer by 30%. In fact, inadequate intake of fruits and vegetables resulted in 5.2 million deaths around the world in 2013 alone.
Large Companies Are Following Suit
The increasing demand of fruit powders from the nutraceutical industry is propelling this particular sector. This is expected to drive even large companies to use fruit powders or extracts to improve their product line. For instance, companies such as Unilever are improving their image by developing product lines such as the Replenish Shampoo and Trireme Botanique Nourish – both containing coconut extracts. Fruit powders are not only popular in the food industry but also in the cosmetic industry.
Other large CPG companies are looking at fruit powders to add back the vitamins and minerals typically lost in processing. NutriFusion fruit powders and vegetable powders are some of the most robust in the industry. With NutriFusion fruit powders, brands can add 50% daily value of 6 different vitamins from fruits with only 225mg of powder. Check out the NutriFusion R&D kit to learn more.
Global Implication for Fruit Powder
Consumers are becoming more aware of their health and this is evident in their preference for simple food ingredients such as fruit powders. This trend is not only popular in the United States but also in other countries. In Europe alone,  the reported revenue for the fruit powder industry exceeded $3 billion in 2017. Fruit powder demand has formed micro-industries such as the probiotics and superfoods. Aside from the European market, the fruit powder industry is also expected to grow in the Asia-Pacific region with an expected track of 8.4% annually particularly in countries like China, Vietnam, Thailand, and India. Hex research believes supportive government policies can boost the production and growth of this industry over the long term.
Inspired by www.prnewswire.com
https://nutrifusion.com/wp-content/uploads/2016/11/pure-and-organic-fruit-powder-P3K7GTS.webp
400
600
NutriFusion
https://nutrifusion.com/wp-content/uploads/2022/05/NutriFusion-Logo-New-1030x251.png
NutriFusion
2018-11-12 12:48:08
2018-11-12 12:48:08
Fruit Powder Industry Expected to Grow to $23.96 Billion by 2025