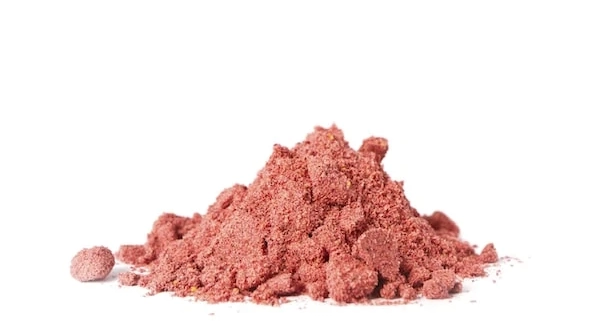 Food Premix Market Update & Key Findings
Worldwide, we are witnessing a surge in the popularity of the food premix market. The global market is foreseen to have a 5.6% growth increase during 2017-2026. The market is expected to exceed $2 billion in revenue. The surge of nutrient premix consumption, for example, amino acid-based formulas in baby food show the growing preference of consumers for nutritional fortification. The demand for nutritional fortification has had a constant growth.
The growth is driven by the high rates of micronutrient deficiency diseases found in all populations worldwide. These diseases are great factors for cases of malnutrition. Maize, sugar, wheat, vegetable oils, and flour are the types of food products that are fortified with vitamins and minerals that help ensure better health.
Fact.MR is a market research firm that offers customized market research reports. 5 things to take away from the FactMR's food premix market update report:
1.    Premix that will help manage weight
Customers will continue to prefer food premix that can offer energy and weight management. Consumers are very concerned with ailments such as obesity. Fruits and vegetables have been proven time and time again to help with energy and weight management. GrandFusion vitamins and minerals are essential to creating products that can achieve these results for consumers.
2.    Premix has a small cut in the revenue pie
During the forecast period, food premix accounts for the least in the food market revenue share. Food and beverages will most probably remain dominant applications to food premix. Although, in nutritional improvement programs sales of food premix will have a similar CAGR in beverage and food.
3.    The amino acid, a precursor to protein, is the top premix preferred ingredient
The top preferred ingredient in food premix will remain to be Amino acids. The market revenue share for vitamins and minerals will remain significant, the share will be over 33% from 2017 to 2026. Nucleotide sales will be the fastest expansion of sales in terms of value in the market through 2026.
4.    North America and Europe are the top in the premix market
Food premix's largest market will continue to be North America followed by Europe in terms of volume and value. Western economies that have an aging population, for example, Germany, the U.K., U.S., and Italy, will have an ongoing demand for food premix. These nations focus most on being healthy by regularly exercising, maintaining good diets, and leading active lifestyles. Because of these priorities, these nations will always have a strong demand for premix.
5.    North America and Europe account for more than half of premix revenue
In Europe and North America, sales of food premix revenues will together account for over three-fifths of the market's share. The market in APEJ, in addition, is set to have a somewhat faster expansion compared to Europe. Although it will not account for as much in comparison to market revenue share.
6.    Powdered food premix is most in-demand worldwide
Worldwide it is expected that powdered form of food premix will be the most looked for among consumers. The sales of powder food premix will always have a larger revenue compared to revenues from liquid food premix. Powdered premixes are much easier to work with and it's one of the key reasons we developed GrandFusion fruit and vegetable powders the way we did. With such a small concentrated amount of powder, you can add up to 21 vitamins and minerals all from plants. Consumers benefit and processors are able to create products that are better for you.
Inspired by www.globenewswire.com
https://nutrifusion.com/wp-content/uploads/2016/11/pure-and-organic-fruit-powder-P3K7GTS.webp
400
600
NutriFusion
https://nutrifusion.com/wp-content/uploads/2022/05/NutriFusion-Logo-New-1030x251.png
NutriFusion
2019-04-29 10:26:23
2019-04-29 10:26:23
Food Premix Market Update & Key Findings