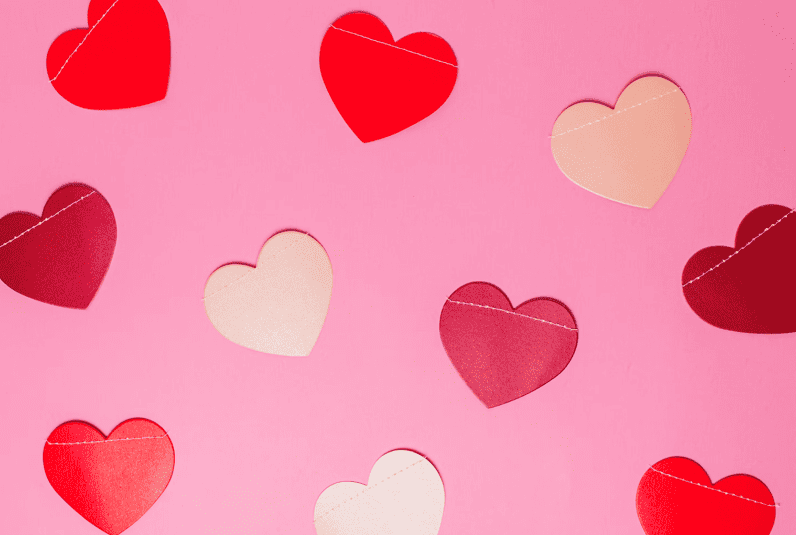 Valentine's Day is approaching, which means it's time to celebrate the people closest to your heart, and that includes yourself. When you think of Valentine's Day, your brain might think of oversized bears and chocolate hearts, but this V-Day we are focusing on creating a healthier you.
If you're looking to make your V-Day healthier, read on for tips that can keep your heart and entire body in top shape!
Nurture Your Mind
Whether you're spending Valentine's Day alone or with a special someone, make a list of ways to nurture and center yourself. Life can get hectic, and more often than not, we tend to put our mental health on the back burner. Start your Valentine's with some yoga or meditation to put yourself in the right headspace. Practicing mindfulness can increase your focus and decrease depression.
If the rest of your day is open, then get some much-needed pampering done or spend time on your favorite hobbies or activities. Whether that is painting, dancing, or bicycling, there are a multitude of activities that help you nurture your mind. Focusing on the positive will keep your brain healthy and active.
Treat Yourself
Valentine's Day typically calls for sweet treats, and although it's fun to satisfy your sweet tooth every once in a while, make sure you're also providing your body with the necessary foods to keep your energy up. Practicing healthy eating habits will only benefit your mind and body, so if you're preparing a special meal at home incorporate protein, like lean meats or fatty fish. Also, make sure to include some dark-green leafy vegetables. If you're going out to eat, then consider sharing your entree, and ask for a side dish like a soup or salad.
If you are ‌struggling to increase your nutrition profile, consider incorporating GrandFusion® vitamins into your nutritional snacks. Adding GrandFusion® to any of your healthy V-day snacks or meals will boost your health as it is rich in antioxidants. This doesn't mean you have to pass on the slice of chocolate cake or some chocolate-covered strawberries, but be mindful that you are also including foods that have long-term benefits for you.
Indulge In Your Health
February is not only the month of love but also American Heart Month, so show your heart a little extra love. Set an example for your loved ones, and take vital steps to ensure a healthy heart year-round. If you're going out for drinks with ‌friends or someone special, then remember to drink alcohol in moderation. Excessive alcohol use can increase the risk of heart disease.
Poor heart health can cause ‌a slew of medical issues that can affect your special day. Some medical issues to look out for include:
Angina: If you're feeling chest discomforts such as pressure, pain, or burning of the chest, you may be experiencing an unhealthy heart. Despite this being a fleeting pain or discomfort, visit your primary care physician as it can indicate serious issues.
Erectile Dysfunction (ED): This can be an early warning sign of current or future heart issues, although ED can be treated with medication such as Cialis pills or lifestyle changes. Talk to your doctor about what treatment options are best for you.
Fatigue: Even though many conditions can cause fatigue, it's closely associated with heart failure due to oxygen deprivation. If you notice yourself becoming exhausted after simple daily activities, then be alert, as it is a classic sign of heart problems.
Practice Self-Love
Use this Valentine's Day to shower the person that ‌probably needs a little extra love this year; yourself. Self-love comes in many forms, so it's important to pinpoint where you struggle. If you find yourself constantly comparing yourself to others or partaking in ‌negative self-talk, then focus on practicing positive self-talk throughout the day. Although you might feel silly, positive self-talk can build confidence and help you feel more in control.
Reducing stress and anxiety is a crucial part of maintaining a healthy lifestyle, and if you're feeling more stressed than usual, then spend some time with yourself. Engaging in a self-care routine has many benefits to your mental health, including reduced stress and improved energy.
Simple acts of going for a walk or practicing good hygiene can make a difference. However, if you want to add a Valentine's twist to your self-care routine, then take a bath with rose petals or take yourself out on a romantic date night. Although, you should be practicing self-love year-round, use this V-day to mark a change with yourself.
NutriFusion®
NutriFusion develops all‐natural fruit and vegetable powders that are nutrient dense for when you do not have access to fresh produce…and even when you do to improve your vitamin intake. Sourcing only whole, non-GMO foods, NutriFusion offers consumers a concentrated micronutrient and phytonutrient-rich food ingredient blends. With a farm-to-table philosophy, NutriFusion's proprietary process stabilizes the nutrients from perishable fruits and vegetables, allowing a longer shelf life and access to vital nutrients.
NutriFusion fruit and/or vegetable powders are for use in foods, beverages, supplements, and pet foods.
NutriFusion can help! Visit us at www.nutrifusion.com.