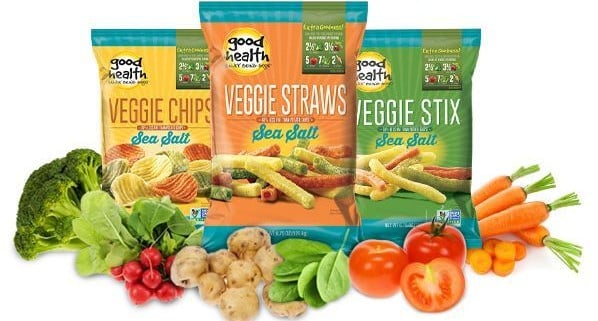 American Consumers Want More Healthy Snacks
Consumers are becoming wiser these days, and they are not only buying snack foods to satisfy their cravings but also to maintain good health. Healthy snacks are the leading category for growth for companies looking to enter the "better-for-you" food market. Companies like Mondelez and Diamond Foods have taken into account the needs and preferences of consumers and are now offering nutritious foods in a variety of snack categories.
The healthy snack market is rapidly growing with a compound annual growth rate of 4.7% on overall sales. In the past two years, healthy bars have led the way in "better-for-you" snacks. The industry has a very positive outlook with a predicted growth of 5.7% per year into 2020.
Healthy Snacks Sell
One of the significant reasons is that there is a rising preference among snackers for products that provide functional benefits. Second, products with "free from" labels are very appealing as many people suffer from different health conditions. Healthy snacks that are labeled gluten-free and allergen-free cater to an entirely new yet growing niche.
In general, adult consumers are snack more than ever before. In fact, 30% of most adults believe that snacking should be a part of their daily meals. They almost all agree that snacks are necessary to achieving daily nutrition requirements to sustain them through the day.
Large companies are Catching On…                                                                                                                     
The popularity of the healthy snack market has led many food manufacturers to invest in new equipment or acquire smaller niche brands. One of the fastest growing snack categories deals with protein based snacks like meat bars, nuts, and more.
Another development is the use of innovative flavors to make the healthy snack products unique. The market uses ethnic-based and other clever combinations to catch the attention of the consumers. This trend is very popular among the millennial and younger snackers who are not afraid to try new snack items as well as use snacks as meal replacements.
Aside from influencing the types of products that we see in the market, healthy snacking has also paved the way for many conventional snacking companies to create healthier snack lines. For instance, companies like Link Snacks, General Mills, PepsiCo, and ConAgra have ventured into the healthy meat snacks and snack bars. Moreover, even small retail stores and private labels have created products to answer the demand of the growing number of consumers who are looking for healthy snacks.
Inspired by fooddive.com
https://nutrifusion.com/wp-content/uploads/2016/08/good-health-veggie-straws.jpg
357
598
NutriFusion
https://nutrifusion.com/wp-content/uploads/2022/05/NutriFusion-Logo-New-1030x251.png
NutriFusion
2016-08-25 14:10:26
2016-08-25 14:10:26
American Consumers Want More Healthy Snacks